Arrival
Adapting to Remote Learning as an International Student
We began working on this project two years ago, in the hope that by understanding the physical and mental well-being issues faced by international students in the UK, we'd be able to provide universities with support and guidance when helping these students manage their wellbeing. 
It's fair to say that a lot has changed in two years.


Despite the pandemic, we were still committed to providing a resource that would help universities and we wanted this resource to be useful in a post-pandemic world.
But, the future is still very uncertain, so it would be difficult to ignore the ongoing effect the pandemic has had on the student experience.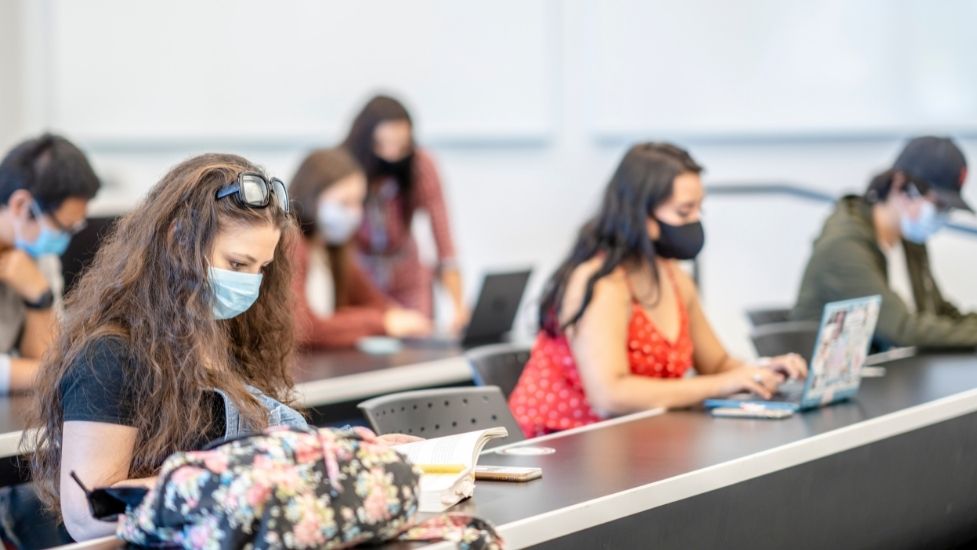 A number of universities have continued to implement remote learning into teaching. From blended learning to online lectures, remote work seems to be the lasting legacy of the coronavirus pandemic.
This is why the effect Covid-19 has had on the student experience can't be underestimated, even as lockdowns start to ease.

Below are some 'Student Stories' documented at different points in the pandemic. We hope that by listening to students themselves, we'll be able to understand the impact that distanced learning has had on their university experience, and how it will continue to affect students in the future.
Natalia
Natalia talks about how the pandemic not only affected her learning but also the relationships with others. For Natalia, the pandemic meant that she was only able to communicate to her university friends through a screen, and this reduced 'live interaction' impacted her wellbeing.
Natalia also talks about the ways that she managed to adapt to these challenges, and encourages other students to reach out to their universities in these difficult times. 
Blessy
Blessy is an international student from India, who moved to the UK with her son to study.
In the video, Blessy talks about how remote learning, shared housing and academic differences between the UK and India have all been difficult for her. Blessy's story highlights the challenges international students have faced due to the lockdown, but she also gives insight into the difficulties of adapting to life in the UK that exist outside of the pandemic.
Ngumeritiza
Ngumeritiza tells us the way in which the pandemic has meant that she has had to become creative with her learning and find new ways of staying focused through remote learning. In the video, Ngumeritiza also describes a common issue found among international students with remote learning, having to attend lectures and seminars in a different timezone. For Ngumeritiza, this has meant early morning and late nights just to complete projects.
Like many others, we had hopes that we were finally getting to put the coronavirus pandemic behind us. But, in terms of the university experience, this is not the case, and may not be for a long time.
For this reason, we can't ignore the effects that Covid-19 has had on students, and the way in which it will continue to shape learning.