Arrival
UoN: Understanding the International Student Experience
Being aware of the issues that increase anxiety and low mood is essential for staff and students as this is a key step in developing university support systems.

 A University of Nottingham and Campuslife Focus Group held with international students from 11 different countries in February 2020 identified several key issues that could impact international student mental health. These were:
Difficulty making friends
Difference in language
Being away from family
Overall cultural differences
Operational inefficiency
The diversity of international students studying in the UK makes it difficult to generalise, but these were the issues that came up frequently during our conversations with students.
So, what did we do?
Using the learning from the focus groups held in 2020, the International Student Health Improvement Officer and our Off-Campus Affairs Team identified international student Residential Tutors who would be willing to have structured conversations about their experience as international students.
The Residential Tutor role involves supporting students in university accommodation (off-campus) and very often supporting international students in that accommodation. This meant that the Residential Tutors could talk about their own experiences as well as those of students they supported.
These conversations were also held with International Student HealthyU Ambassadors. These were international students recruited to help co-produce and provide an international student voice in our HealthyU campaigns. Click the link here to find out more about the HealthyU project.
We were able to speak to international students from 9 different countries. These being: 
Kenya
India
Pakistan
Bangladesh
Hong Kong
Nigeria
Malaysia
China
Mexico
Questions
The questions we asked were developed from the learning provided by the February 2020 Focus Group. In addition, questions were developed which were informed by the information provided in a number of studies; the University of Nottingham 2011 "Investigation into the mental health support needs of international students", Glasgow International College 2011 study, "Raising awareness of the barriers facing international students in the UK and the need for two-way adaptation", the University of Nottingham 2014 analysis "International students and Plagiarism Survey findings" University of Nottingham Student Union 2017 Report re international student issues and the 2019 Equality and Human Rights Commission report about Racism in Higher Education.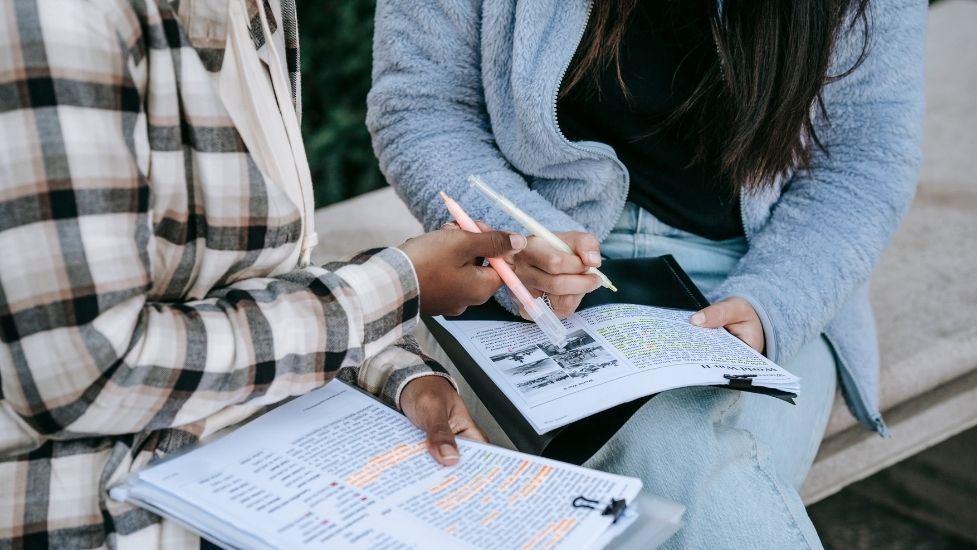 What key issues did we identify that could have an impact on mental health?

Life in the UK is very different – even for US students who share a language but not UK culture. Other differences we found included:
Food differences - For example, in Ghana food staples are things like cassava, yams, plantains and peanut soup which differ from foods in the UK, and in catered halls. There was also minimal information provided about where to buy global foods in the local area. An International Student HealthyU Ambassador said, "I don't compare foods – it makes me miserable".
Timetabling interferes with usual mealtimes - e.g. many Chinese students have a main meal at midday in China which is an important part of their culture. In the UK this is sometimes not possible due to university timetabling.
Weather - In the UK we experience cold and dark weather from early October, right at the start of the academic year. Some students said they felt less safe at night once it was dark. Regular rainy days may also be difficult to deal with if this is not a usual experience. In Ghana, the average temperatures are around 26-30°C and there are 12 hours of sunshine each day. This is obviously very different to the UK weather, especially during the winter months.
Academic culture is different - Things like citation techniques and seminars can be stressful for students. The problem is a lot of schools assume international students will understand things like citation rules and because of this, international students may not receive the support they need.
Housemates' behaviour - The UK drinking and pub culture can be a surprise to a lot of students. In Kenya, many only have alcoholic drinks at the weekend or on special occasions. The drinking culture in the UK can be shocking – especially when it results in behaviours such as noisy house parties in flats until the early hours of the morning. Single flats for international students might seem a solution but these can also be isolating (especially during the Covid pandemic).
Different dynamics in the UK "Making out" publicly/overt shows of affection - Sexuality and obvious same-sex relationships can be difficult for some students to observe. This is especially true if gay relationships are illegal in their home country and/or their culture requires more modest behaviour in relationships. Divorce is also uncommon in some countries and may shock some students.
Missing family and friends - often students felt acutely aware of being physically distant from their families and friends. Students from outside of Europe (i.e., the United States and East Asia) described how the large time differences meant they had a very short window for calling their friends and family back home.
Making Friends - this had the biggest impact on wellbeing. One Chinese student described an 'invisible wall' existing between international and home students, with no way to breakthrough. A student from Poland explained how he expected to find it difficult to make friends during the beginning of his course, but became increasingly disappointed when he continued to struggle to make friends and even explained how he had just 'given up and resigned himself to the fact that he wasn't going to fit in.' 
If the International Welcome Programme is missed due to students arriving late (because of flights etc.) the initial experience was more isolated as students could not attend events where they would meet other students.
Students also emphasised that they had difficulty joining campus tours when they arrived late.
Small cohorts of students e.g., from Bangladeshi, some European students, Botswana, Nigeria, Kenyan etc. may struggle disproportionately to the larger cohorts (Chinese, Malaysian, Indian and Saudi Arabian students), who usually meet people from their own countries in their Schools – which can be a comfort in the early days of term.
Language - the written English of international students is often very good, however, spoken English can be difficult - especially for students who come from a country that has not had a close association with Britain historically. Students described how they often felt embarrassed when trying to communicate. Chinese students often struggle with spoken English. It can also mean needs cannot be identified easily – making signposting/referral difficult. One Chinese student described how in China he could discuss deep concepts like philosophy and history easily. But while in the UK his English limited him to discussing topics at purely a 'surface level', something he found incredibly frustrating and not indicative of his level of intelligence
"Half my personality was missing" – was the experience of a Malaysian student who had very good English but still found it hard to express herself as she would in her first language. In countries where English is a national language – e.g., Kenya and India, language may not cause as many difficulties, but even local dialects/accents are hard for students to understand.
Even students from the United States struggled with British English and the changes in words and meaning – e.g., drugstore is a pharmacy – while a pharmacy or chemists isn't understood at all by American students. International students whose English is a second language described how this had an impact on their wellbeing, causing them to feel 'frustrated' and 'lonely'.
Knowledge of support services - Whilst some students in the Focus Group cohort knew about available support services at the university, the majority of Residential Tutors and HealthyU Ambassadors spoken to had limited knowledge about the support available when they began their study in the UK. Residential Tutors had mainly become informed because of their Tutor role.

Other issues identified through structured conversations
The importance of names and pronouncing names correctly

Names can be organised in different ways in different countries. Guessing at how to say names or not asking can be upsetting for the person in question and this experience is common among international students.
Malaysian names have no surnames, and the father's name is used as a first name. One Malaysian student was called by her father's name for the whole of her time studying at Nottingham – no one distinguished between her preferred name and formal name. This can be altered quite easily but the student was not aware of this.

Indian names vary according to the area of India students are from. Sometimes names are written as one long word – this may become the known name which is inaccurate.
Ultimately, staff need to clarify with students what their preferred name is.

Addressing teachers in China
Students use Mr and Mrs when they address teachers as a sign of respect. This can make it harder for Chinese students to adapt to British teaching– especially if teachers/lecturers would like students to use first names. Students described how the way Chinese students refer to teachers as Mr or Mrs has sometimes been ridiculed by other students.
Racism in Higher Education (HE)
For some international students, once they step off the plane and enter the UK, they become part of an "ethnic minority". Sadly, this means they may experience racism directed against them.
The 2019 Human Rights and Equality Commission into Racism in HE reported that international students may be on the receiving end of microaggressions which are common in British society, including HE campuses. The report highlighted that student harassment related to race could be between university staff, between university staff and students, between students and between students and third-party staff. Racist incidents were part of our structured conversations with international students.
Examples of microaggressions experienced by intentional students highlighted by the 2019 Enquiry:
Nicknames were being adopted by lecturers/University staff who could not pronounce black students' names.
International students found themselves the butt of jokes and insults – which are difficult to comprehend.
Some key survey findings:
45% of respondents in the survey had experienced verbal abuse; over 30% were excluded from conversations/group activities. This is due to unconscious racism as well as overt racism
1/5 students had witnessed racial harassment
Ethnic Minority students experienced overt forms of racism such as:
Racial slurs being shouted at students
Comments like "They are pretty for black girls".
A student reported being asked if they were civilised enough to know how to use the toilets amongst other derogatory comments
Being used as an example in seminars– you know about this topic, you come from one of those "sort" of countries…"
It is important to remind students that International students do have rights in Britain, and they should be aware that they can report racist incidents including microaggressions. We signpost our students to the Nottingham University Report and Support where reports can be anonymous and retrospective.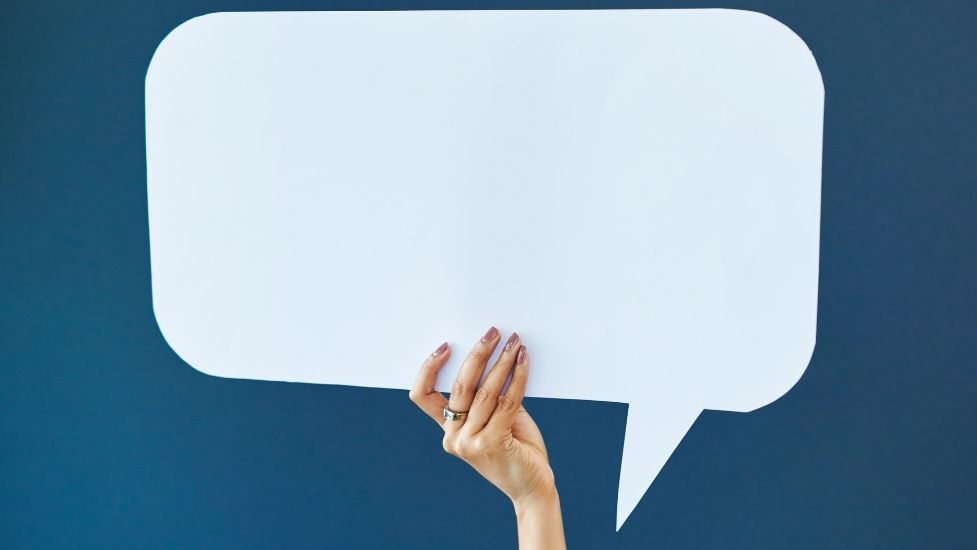 How has this learning been used to improve the international student experience?
Our learning of the key issues and experiences of international students has been worked into a staff development session delivered during the Globally MindEd Project, to several staff groups, see more here.
The aim of this session was to enable staff to learn more about the international student experience and how they can improve their practice in relation to working with international students. Support and Report, launched in October 2020, is being widely advertised throughout the university.
The learning has also helped to develop the content of our International Student Welcome Kit.